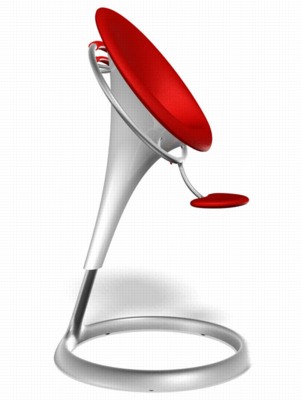 The Fleurville Calla High Chair from industrial designer Yves Behar
They range from the
cheap and simple
(but worth it?) to the
trendy and overpriced
(but also worth it?). Who knew that the seat for our kids meals could engender so much agonizing decision making!
Alas, most moms feel that the high chair they use can make a real difference in their lives.
What high chair do you use? Are you happy with it? Do you have tips to share with other moms looking to buy their first high chair? Make your case (and share some links) in the comment section!